EKE AWKA MARKET SQUARE SAGA
A Comprehensive Story on what happened on the 19th August, 2017
EKE AWKA MARKET SAGA
One Mr Ebuka Okonkwo from Aguluezediukwu who has lived in some other neighboring towns like Ekwulobia, Igboukwu and was expelled out of these towns for a similar fetish report against him.
It all started on the 4th August, 2017 at about 3:35pm when Mr.Vincent Edeh (the deceased father) from Abakiliki Ebonyi State, received a call from his wife asking him to return home for emergency, so he left his okada business and rushed back to his house only to meet Ebuka and two other men came to demand the sum of 15million naira from this Vincent Edeh (Okada Rider) the father of the 13years old deceased Chukwuka Edeh (a mass servant) who just finished primary six awaiting Common Entrance Result.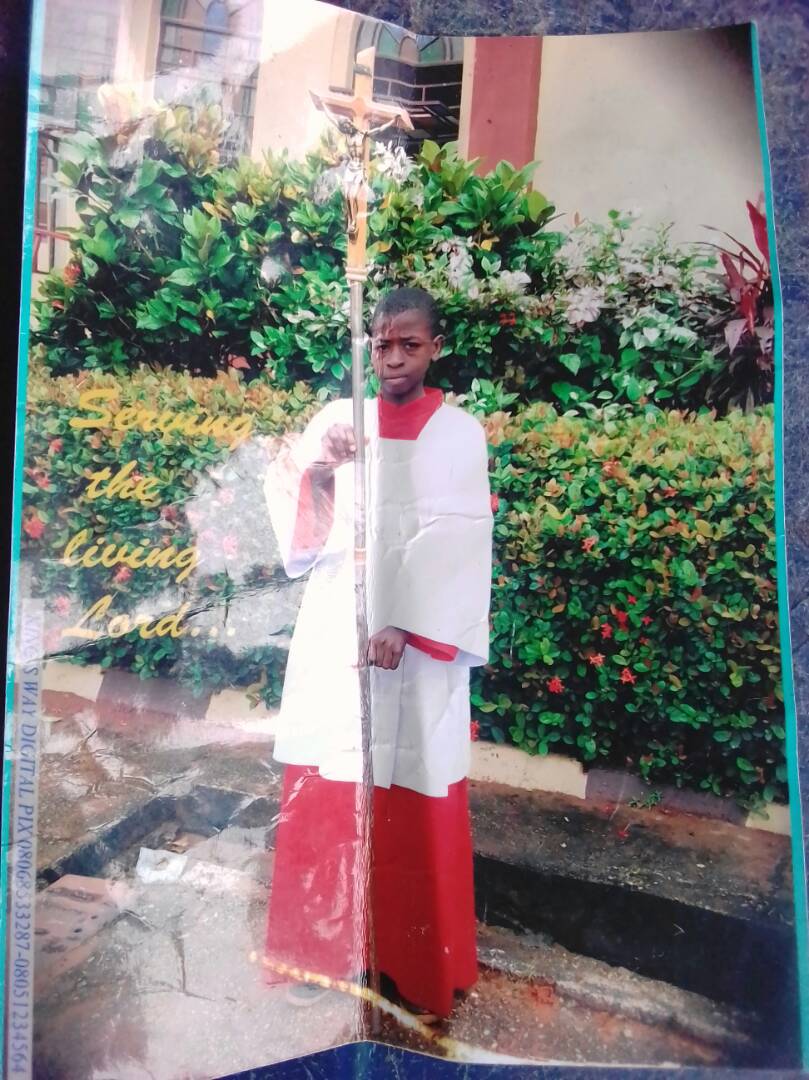 It was alleged that Chukwuka Edeh picked up a sachet of Peak Milk from Ebuka's shop without payment so he alleged that he stole the Milk worth of 30 naira per sachet. Therefore must be summoned to his gods and appease the gods with the sum of 15million naira.
Below is the picture of the alleged stolen sachet Milk;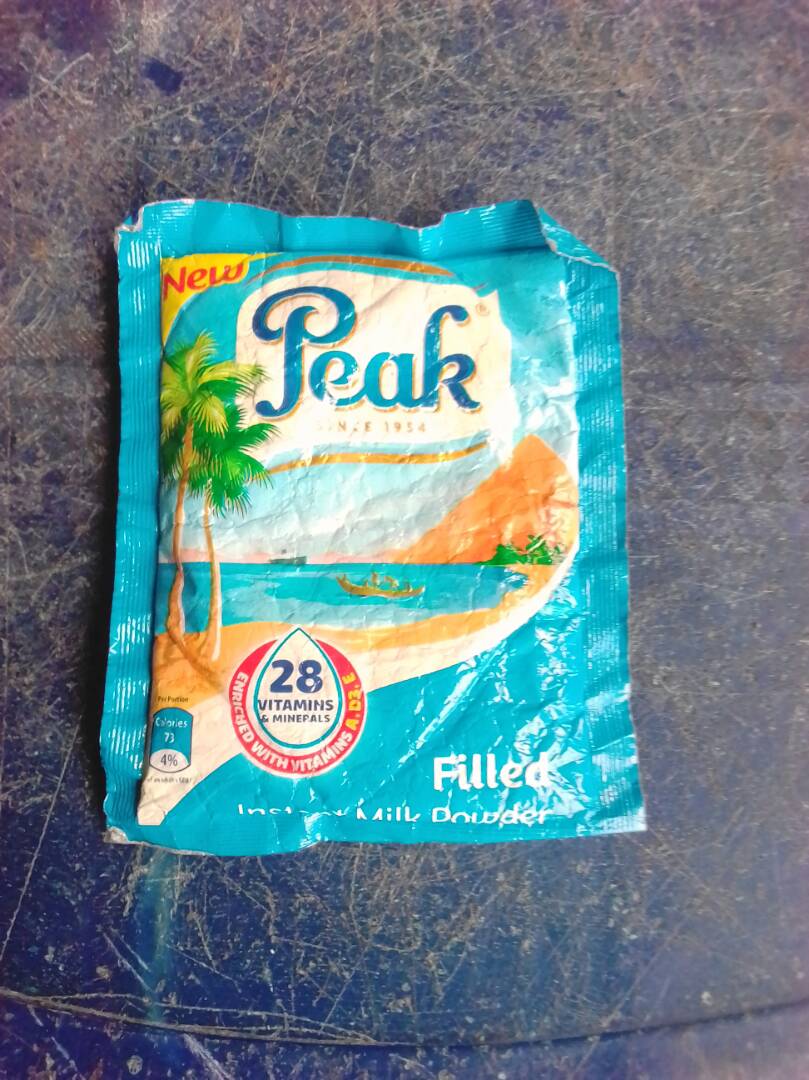 awkaetititown.com.ng's interview with Mr. Vincent Edeh revealed that he went to the shrine of Obi Ogwugwo Umuhu Ukpor as summoned with the initial sum of 10,400 naira for reconciliation. After much plead to the Chief Priest, Ebuka and his colleagues that he would not be able to pay that sum of 15million naira and they later agreed to accept a ransomed of 200,000 thousand naira. So he went to rally for the money which he was able to accumulate and paid after a short time. But unfortunately he was given another bill of 69,200 naira for purchase of ritual cleansing objects and was given a several unrealistic date for liberation and healing of his Son. After many attempts to secure an appointment with the Chief Priest, the young boy Chukwuka died as a result of the sickness inflicted on him by the deity. So the father was very angry and decided to go bury his son but the Chief Priest refused that he must bring the dead body to their shrine for burial and ritual performance otherwise he will stand to lose every members of his family. Mr. Vincent was not satisfied with this condition so he approached the Awka-Etiti security Agents for help who referred the matter to A.I.U.
People mobilized themselves and went to Ebuka's shop at Eke Market to avenge the death of the young lad and were surprised of what they saw in his shop. Several charms and fetish objects were recovered while Ebuka confessed to killing more than five other people with similar method for money rituals. His goods were packed out and his shops were closed down by the angry mobs. Ebuka escaped lynching for the security agents got hold of him after confession. He was taken to Awka-Etiti Secretariat for further questioning and was banished from coming to Awka-Etiti ever again before handing him over to Nnobi Police Station for legal prosecution. Click here to watch video.
Below is the invitation letter from the shrine.